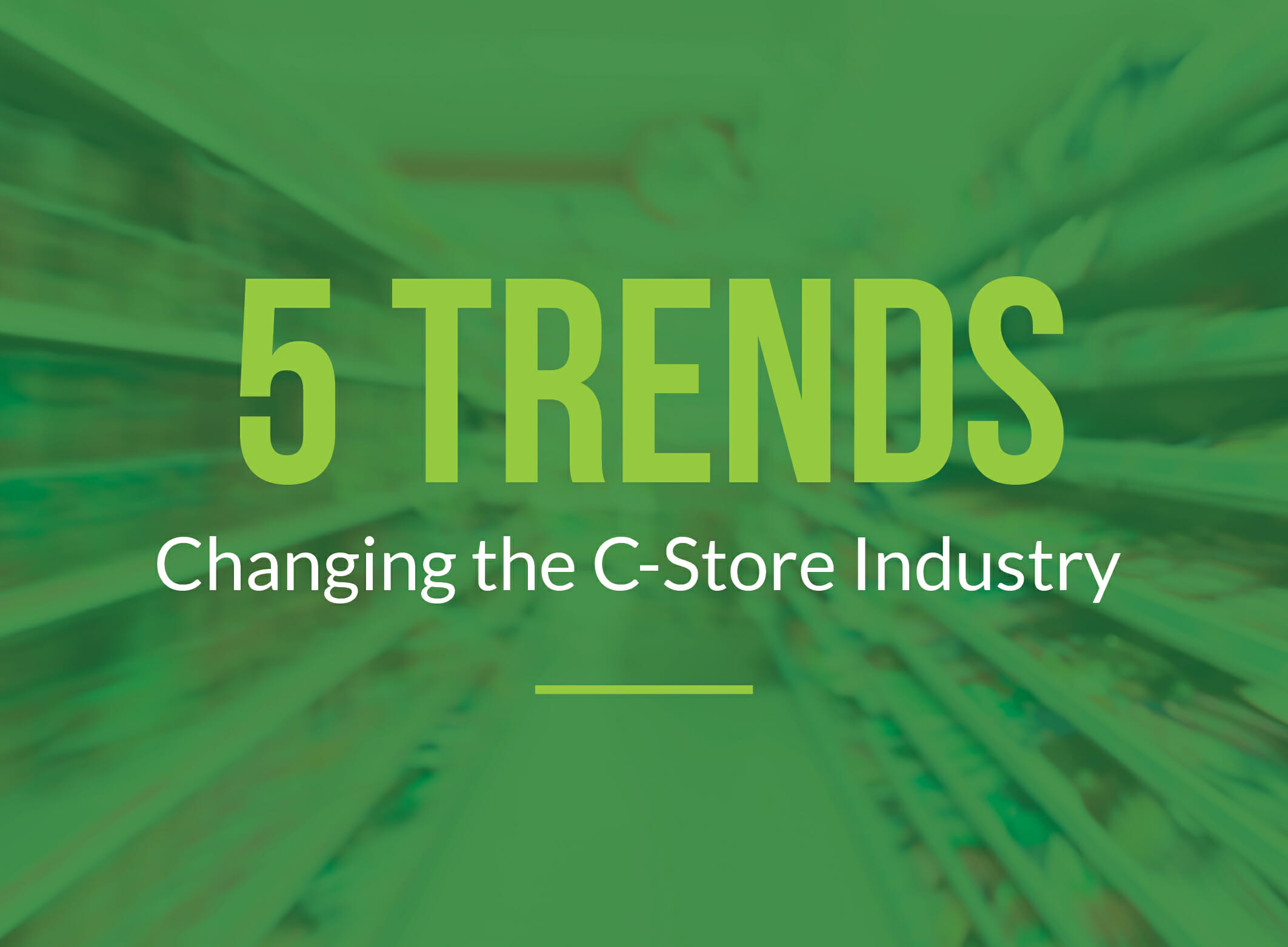 Staying current with retail trends can be challenging given how quickly the industry evolves. If you are a c-store owner or operator, the ability to capitalize on what is driving these changes represents an opportunity to grow your business and outpace your competition. In this post, BATeam shares five trends changing the c-store industry and how they can affect you.
Like other format retailers, the c-store industry is moving at a blistering pace. It's a time of change and c-store operators need to keep pace or get left behind. Here are five trends changing the c-store industry today: 
1. Healthy foodservice and snacking options – Healthy food choices have been dominating the grocery industry for years. Walking the perimeter of these retailers showcases the breadth of fresh and healthy options. There are even 'better for you' snacking options now with low calorie packages, smaller sizes and products with cleaner labels. While c-stores don't occupy the same footprint as these larger comparisons, it doesn't mean they can't offer a similar assortment of fresh and/or healthy offerings. Providing this assortment can capture a customer that no longer needs to go elsewhere.

2. Alternative fuel and EV charging – While it requires significant upfront costs to modify the fuel options offered at service stations it could pay off in the long run. E85, E15, electricity and even hydrogen are all options to consider. Hydrogen fueling stations have popped up across the country while Tesla has 1,210 Supercharger stations throughout North America. While this doesn't mean these options are right for your locations, it does suggest that consumers are moving beyond traditional fuels. If you're considering a shift from the norm, consider an in-market test first to ensure your customers are ready for the change.
YOU MIGHT ALSO LIKE: The Power of In-Store Merchandising
3. Complimentary partnerships – In June, 2017 Amazon announced their intent to acquire Whole Foods Market Inc. for $13.7 Billion. Fresh food at brick-and-mortar locations was a significant departure from what Amazon does on a daily basis. But it makes sense – the synergies they will capitalize on in the coming years will pay dividends. The same concept can (and should) hold true for c-stores looking to provide customers with a unique experience. Think of partnerships like Amazon Lockers or USPS "goposts". Finding a partner that compliments your business can help set you apart from your competitors and could offer the differentiation you need to keep your customer coming back.
4. Mobile apps – Smartphones are here to stay and while they may act as mobile blinders when customers are standing in line, they also offer retailers more ways to connect and engage with their customers. Cumberland Farms has done a nice job of creating this relationship. They offer a $0.10/gallon discount to every member that chooses to link their checking account to their app. They also share a slew of in-store offers via the same app. This is a great example of connecting with customers in a way that others are missing. Consider developing this relationship with your customer base, too, and it may be the point of differentiation that you're after.
YOU MIGHT ALSO LIKE:  The Importance of Adapting to New C-Store Retailing Technology
5. Social Media – According to brandwatch, people have an average of 5.54 social media accounts. Many of these users are likely c-store customers, which is why 91% of retail brands utilize at least 2 social platforms.  This is also why 81% of small and medium businesses utilize at least one social platform. C-store operators must embrace social media as it has become the primary forum for customers to share their opinions and thoughts about a brand, and also the primary way for brands to respond and engage with these customers.
Business Accelerator Team is an outside-in catalyst assisting with insight, strategy, marketing and connections. Our consultancy provides business-development expertise derived from a deep understanding of what has worked with suppliers, retailers and media in retailing and foodservice. If you would like to learn more about how Business Accelerator Team can help you capitalize on these industry trends, contact us for more information.